According to the Business Insider, Facebook is "'Beating The S— Out Of Its Numbers' Thanks To Zynga's Virtual Goods."  I wanted to try to understand this new, emerging economy.
It all starts when a user sees an ad on Facebook: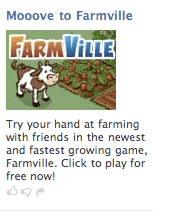 After clicking and installing the app, she gets a little farm where she can grow tomatoes and such.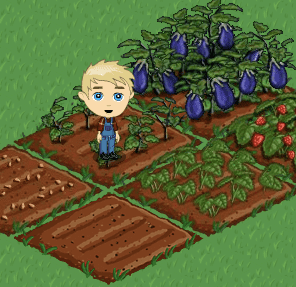 Game seems pretty fun.  But she runs out of seeds, and wants more.  So she goes shopping for virtual goods.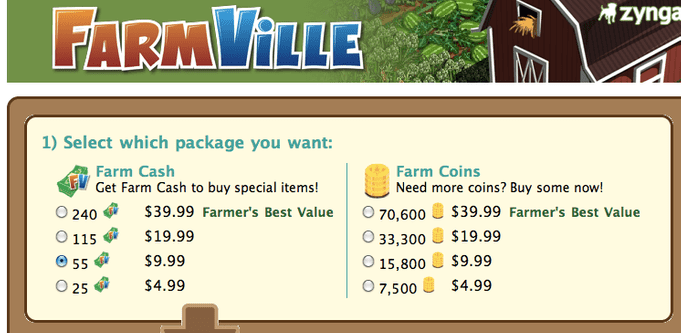 Let's say our protagonist is too young to have a credit card, so she decides instead to buy coins by signing up for a free offer.

She decides to download a toolbar.  Free greeting cards seem like fun.
The download puts an Ask.com search toolbar in the user's browser.  Ask.com makes money off search ads.  Ask probably paid $1 to $2 for the install.  Some portion of that goes to Zynga, and then back to Facebook when Zynga advertises.
Farmville apparently does not advertise on Ask.com:

Thereby preventing the entire new internet economy from imploding in an endless cycle of circularity.